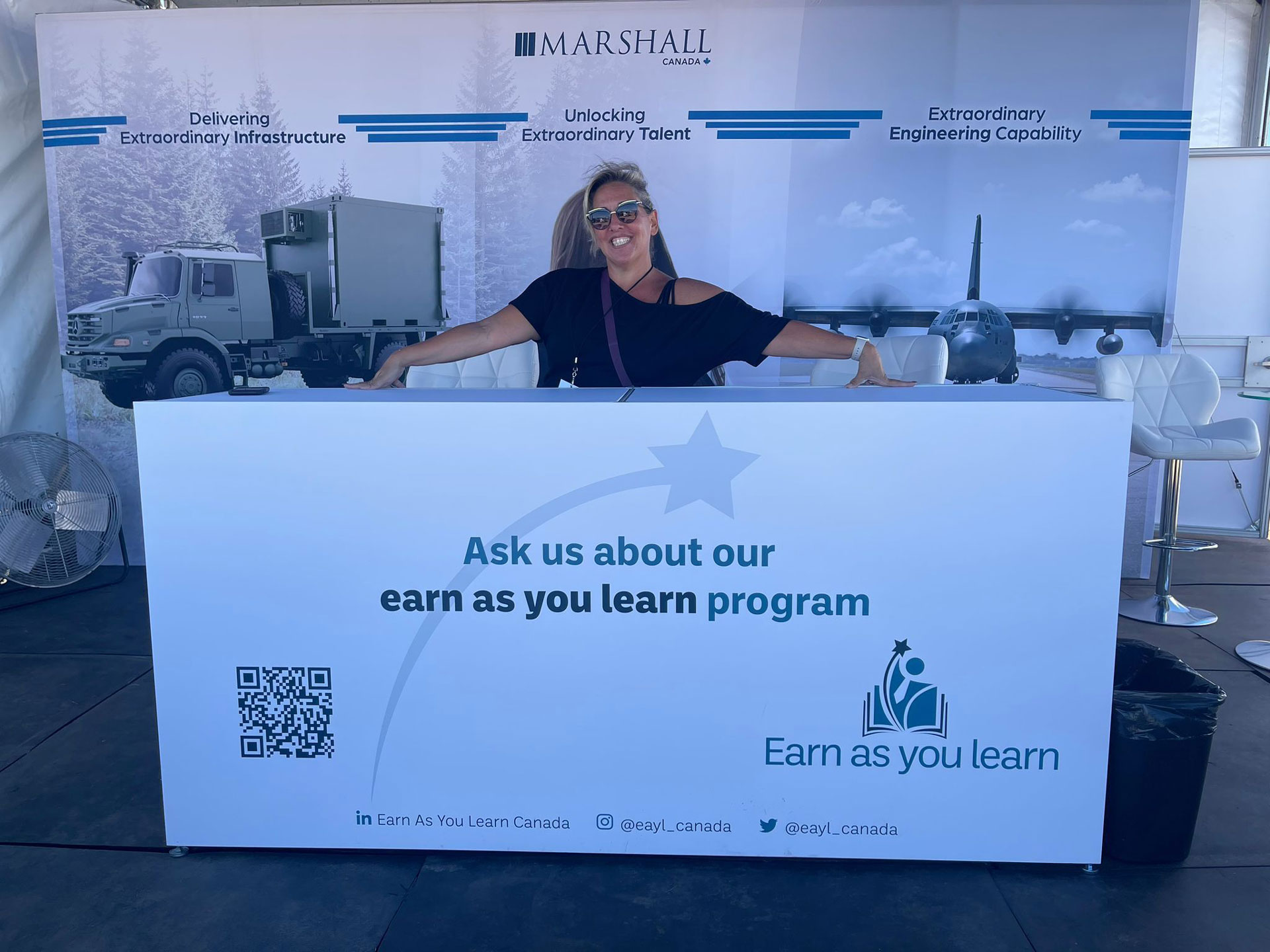 Marshall Skills Academy Canada is pleased to announce the start of training under its new apprentice-style "Earn as you Learn" program in New Brunswick, Canada.
Formally announced in March, the program is being run as a five-year pilot project in close partnership between Marshall Skills Academy Canada, New Brunswick Community College and University of New Brunswick, and is backed by almost CAD $7 million in support from the Government of New Brunswick.
The first cohort started on September 5th, with six local employers already committed to the scheme and a further four set to join in 2024. Current employers include Apex Industries, CFM, Gulf Operators, Marshall Land Systems Canada, Master Packaging, and Sparta Manufacturing.
"Launching this program with support from six local employers on board from day one is a clear validation of the Earn as you Learn approach in Canada, and indicates a high level of demand for approaches that combine skill development with paid work," said Marshall Skills Academy General Manager Dan Edwards.
"We are delighted to see such strong trust in our team and our partners to deliver valuable high-quality training."
The Earn as you Learn training approach gives individuals the opportunity to gain fully funded qualifications and relevant work experience while being paid a salary and receiving full support throughout their journey.
"There are thousands of people in New Brunswick alone who have the potential to learn the skills employers need and value, but are unable to juggle full-time work with full-time learning," notes Lynn Noble, Early Careers Program Manager at Marshall Skills Academy Canada.
"Our program removes these barriers for these individuals – many of whom will have moved to New Brunswick from other provinces or from outside Canada – by letting them pick up valuable skills and gain qualifications while earning enough to support themselves and those around them.
"Our approach targets a market that no-one in Canada is tapping into – this programme is the first of its kind outside the military."
First cohort spotlight: Aissatou
Originally from Senegal, Aissatou earned her bachelor's degree in Aviation Business Administration (Supply Chain Management) in the United States. She had been on the lookout for a way to advance her career, and says she was interested in the programme the day she first heard about it.
Aissatou is now enrolled in Earn as you Learn with sponsorship from CFM working towards her Manufacturing Engineering Technology Diploma.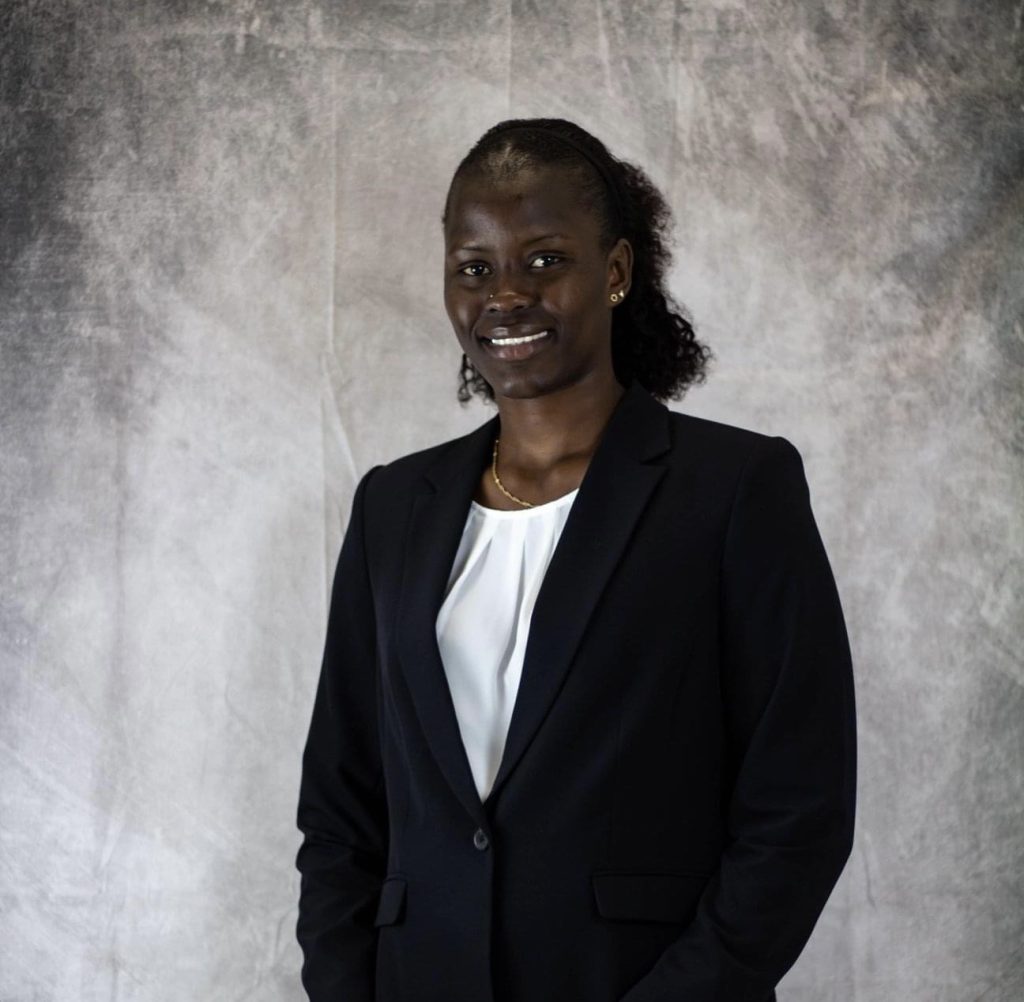 "It's an exceptional opportunity for anyone that has interest in the manufacturing engineering industry. The opportunity of receiving free tuition and earning full-time wages, combined with the chance to gain experience and competencies in any field is a plus, but especially in aviation."

"This special programme is an opportunity of a lifetime, and I'd advise others to take the chance and be part of it."

Aissatou
Employer spotlight: Andrew Affleck, Apex Industries
Andrew is Human Resources Manager at Apex Industries, a Canadian corporation headquartered in Moncton, New Brunswick.
Apex is a diversified company that operates under five business groups in the Aerospace Component Manufacturing, Custom Contract Manufacturing, Steel Door Manufacturing, Door Opening Solutions, and Product Development and Automation industries.
As a business with local roots, Apex is keen to promote skilled trades and labour within New Brunswick. Andrew and the Apex team saw the Earn as you Learn program as an ideal way to partner employers and prospective students or employees with the province – giving employers access to highly skilled individuals to bring into their organisations, while providing a pathway for people to enter into rewarding careers.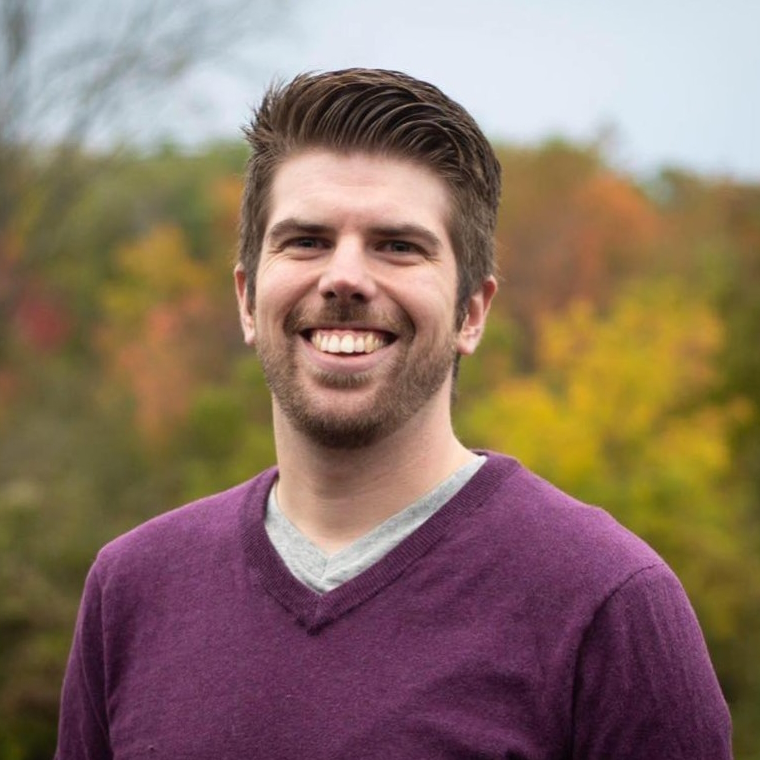 "Hopefully the program will assist us in our continued efforts to become an employer of choice for highly skilled individuals with an interest in the trades who will stay with us for many years to come."

"We are confident these individuals will grow and develop with the company as part of the engaging and diversified culture we strive to foster/create, where employees are encouraged to pursue, and are supported within their learning, training, and development opportunities."

Andrew Affleck
If you're interested in becoming a participant or employer within the program – or would simply like to learn more – please visit the Earn as you Learn website for further details.